The Ins and Outs of Maintaining a Retail Store: A Closer Look
Despite consumers getting a taste of the convenience of online commerce during surprise COVID lockdowns, they are taking advantage of their newfound freedom. Shoppers are voting with their feet and heading back out into the real world to visit their favourite retailers in droves.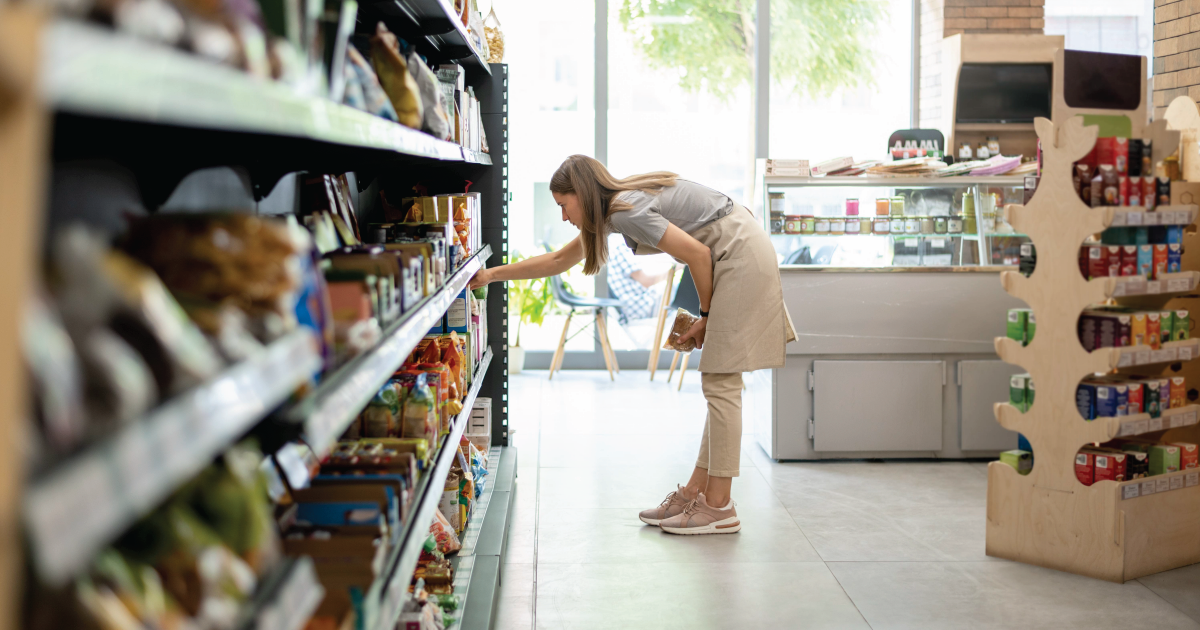 Despite consumers getting a taste of the convenience of online commerce during surprise COVID lockdowns, they are taking advantage of their newfound freedom. Shoppers are voting with their feet and heading back out into the real world to visit their favourite retailers in droves.
The influx of consumers to physical stores has been a bit of a shock to the system for many retailers.
However, a steady stream of foot traffic means businesses need to up their game on facilities management if they are to continue delivering the exceptional experience customers are accustomed to.
Top-notch maintenance, repair, and operations (MRO) supply chains combined with robust CMMS systems is the recipe for a sparkling clean store, functioning fixtures, and an infrastructure that is ready to handle a rush of eager shoppers.
What Does Maintaining a Retail Store Entail?
Dirty, disorganised stores are a turn-off to customers, but retail facilities management is quite obviously a lot more involved than mopping floors and keeping the lights on.
Retailers need to stay on top of a wide range of regular maintenance tasks to ensure a smooth operation that can deliver an exceptional customer experience. A few of the most important elements for creating a streamlined operation include:
Cleaning and upkeep of the physical space: This includes regular dusting, mopping, vacuuming, and cleaning bathrooms.

Equipment maintenance: Ensuring that equipment such as air conditioning units, lighting fixtures, and security systems are functioning properly.

Inventory management: Keeping track of stock such as tools and consumable materials used in retail facilities management

Building and grounds maintenance: This can include tasks such as painting, landscaping, and fixing structural issues.

Safety and security: Implementing safety measures such as fire drills and security protocols such as QR sign-in to protect both customers and employees.

Fire safety systems: Regular inspection and maintenance of firefighting equipment to ensure it is in good working condition in case of an emergency.

Refrigerators and freezer servicing: Regular cleaning and maintenance of refrigerators and freezers to keep food items fresh and prevent spoilage and prevent emergency repairs.

Waste management: Proper disposal of waste to maintain a clean and hygienic environment in the store.

Electrical systems: Regular maintenance and inspection of electrical systems, registers, and electric fixtures to ensure they are functioning properly and to prevent any safety hazards.
Why Retail Maintenance is Critical to Your Bottom Line
Whether doing the mandatory grocery shop or indulging in a bit of retail therapy, consumers expect your business to meet or exceed their high standards.
The store's overall atmosphere is critical to shaping a customer's impression, so you want to do everything in your power to mould it into one that is favourable to your brand.
A recent study in the International Journal of Marketing Studies explored the link between a customer's intention to purchase and the overall ambience of a retail store. The study accounted for obvious factors such as cleanliness, temperature, and lighting, but also a few not-so-obvious metrics such as music, scent, colour, and design.
The results indicate that these elements play a role in shaping a shopper's perception of the store and can affect their mood, attitude, and spending habits. A pleasant shopping environment can lead to more time spent in the store and higher purchase rates, as it is often associated with the quality of the products being sold.
Good news travels fast, but bad news can spread even faster, especially in a digitally connected world where it's easy for a disgruntled customer to share their negative experience with a wide audience. Ultimately, proper retail store maintenance is essential not only for the functioning of the store but also for maintaining its reputation and attracting customers.
The Impact of Maintenance on Retail Stores
A proactive approach to maintenance in your retail store can bring numerous benefits to the retail business.
Acting promptly on ad hoc repairs and maintenance to address issues with your equipment and machines saves you money in the long run by reducing costs for labour and spare parts.
For example, imagine a staff member hears a strange noise coming from the freezer equipment or HVAC system. It could be something as simple as a loose part or a more serious issue like a malfunctioning compressor or worse yet, mould.
Getting on top of the problem quickly before it gets worse means you avoid the hassle of having to pay out even more money for emergency maintenance, or in extreme cases, replacing a failed unit. Quick action could literally mean the difference between life and death, for your equipment that is.
This holds true for other assets and building systems like lighting, plumbing, or electrical equipment.
Keeping up with routine maintenance ensures all assets run smoothly and efficiently, leading to cost savings and reducing your store's environmental impact.
And let's not forget, maintaining your machines minimises wear and tear and extends their lifespan, reducing the need for costly capital expenditures. So, taking care of your store's maintenance is a win-win situation for your customers and your profit margins.
How CMMS Can Help
CMMS systems (Computerised Maintenance Management Systems) are valuable tools for optimising maintenance processes. The Ticked Off CMMS is a highly customisable solution for retail businesses, big or small.
Just a few of the improvements a CMMS system can make to your business include:
Improved Asset Tracking: A CMMS can provide real-time information about the status and condition of equipment, allowing retailers to prioritise maintenance tasks and ensure that all assets are properly maintained.

Preventive Maintenance Scheduling: A CMMS can automate the scheduling of preventive maintenance tasks, helping retailers ensure that their equipment is regularly inspected and serviced before problems arise.
Work Order Management: Create, track, and manage work orders for maintenance tasks with ease, reduce manual effort and improve accountability.
Inventory Management: Helps retailers track inventory levels of spare parts, supplies, and other maintenance-related items, ensuring that they have the right materials on hand when they're needed.
Mobile Access: Many CMMS systems offer mobile access, allowing maintenance staff to access important information and updates from anywhere, at any time. Only Ticked Off is mobile-first
Plan for Peak Periods: Maintenance teams find peak periods like Christmas and Black Friday challenging. A CMMS will ensure the wheels of the operation don't fall off on critical days.
Prioritise Maintenance of Key Assets: While all equipment in your store needs maintenance, it's wise to prioritise certain assets that are crucial to the smooth operation of your business. Focusing on essential equipment such as lighting and electrical controls, heating and cooling systems, escalators, and fire suppression systems is a smarter and safer way to run a retail operation.
Retail store maintenance is an important aspect of running a successful retail business. To avoid costly and disruptive maintenance issues, it's crucial to adopt a proactive approach to maintenance, prioritise key assets, and plan ahead for busy periods.
A facilities management CMMS can help streamline and automate the maintenance process, making coordination and prioritisation easier. By investing in a well-planned and executed maintenance strategy, retail store owners can ensure their premises are physically sound, operational, and attractive to customers with ease and simplicity.