What is the Difference Between CAFM and CMMS?
The acronyms CAFM and CMMS stand for Computer-Aided Facility Management and Computerised Maintenance Management Systems respectively. The two platforms have overlapping feature sets, but there are important differences that alter their function and purpose.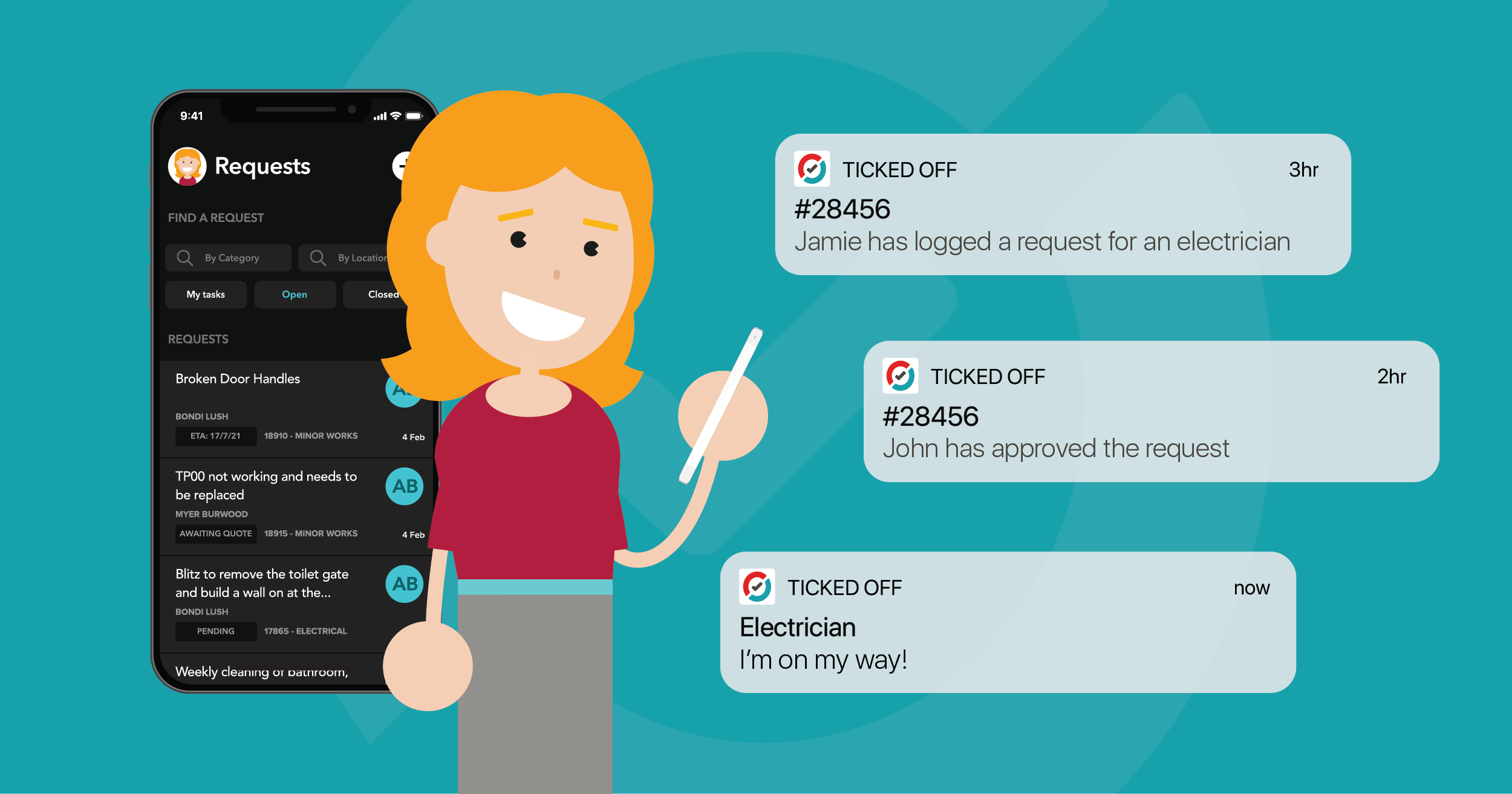 The acronyms CAFM and CMMS stand for Computer-Aided Facility Management and Computerised Maintenance Management Systems respectively. The two platforms have overlapping feature sets, but there are important differences that alter their function and purpose.
The primary differentiating feature between the two lies in their scope and focus. CMMS focuses on the management of maintenance operations, while CAFM delivers features that enable the automation of many aspects of facilities management.
Keep reading to learn more about the main differences between CAFM and CMMS so you can select the software that will work best for your business.
What is CAFM Software?
Computer-Aided Facility Management (CAFM) is a tool that is used for the management and maintenance of buildings, properties, and public spaces. It helps facility managers better control costs and increases efficiency through automated processes. CAFM technologies are designed to facilitate communication between users and the facilities they manage.

In addition to monitoring equipment performance, managing inventory levels, and planning preventive maintenance schedules, this technology allows facility managers to track service requests in real-time.
Additionally, it helps facility managers easily identify potential issues before they become major problems. CAFM also enables them to access vast amounts of data from multiple sources, including drawings, plans, spreadsheets, and reports, allowing them to gain greater insights into their operations and make informed decisions about their properties or sites.
Like CMMS, CAFM can maintain records of repair and maintenance schedules to provide facility managers with a detailed overview of costs. It also stores information on asset conditions, work orders, repair history, and warranty records.
The CAFM also streamlines the hiring of third-party contractors by recording information such as certifications, supplier location, and contact information. In addition, management staff can also use CAFM to generate work order invoices, record supplier performance, and collect feedback from one convenient location.
What is a CMMS System?
A Computerized Maintenance Management System (CMMS) is a tool used to manage and plan maintenance tasks for any given system or building. It is an essential part of business operations in industries such as retail, healthcare, manufacturing, property management, hospitality, and transportation.
A CMMS allows businesses to gain control over the cost and time associated with planning and organizing maintenance activities at an "execution level."

Using a CMMS helps businesses streamline their operational processes by providing users with the ability to track work orders, schedule preventive maintenance, prevent breakdowns, maintain equipment records, record labour costs, and more. Maintenance managers who have access to this information can make more informed decisions and carry out work orders more effectively.
Other benefits include improved asset utilisation, increased efficiency in work order completion times, reduced labour costs associated with repairs, decreased downtime due to maintenance issues, and improved safety conditions for employees and customers alike. Additionally, CMMS software can be customised, making it relatively painless to create a solution for any company, regardless of size.
How CAFM and CMMS Systems are Used
While there are many overlaps between CAFM and CMMS software, they are often used to perform different roles in facility, asset, and building management.
How is a CAFM System Used?
The primary function of CAFM software is to use analytical data to highlight trends and patterns in facility use that will help managers make more accurate decisions when it comes to maintaining and operating the facilities. It is a much more strategic, high-level tool. Here are just a few of the ways CAFM can help facilities managers do their job more effectively:
Monitor Asset Condition: CAFM software allows facility managers to fully understand their facilities, know when to schedule repairs or maintenance on equipment, store warranty information and work histories, renovate facilities, calculate facility value, and assign funding.
Contractor Hire: CAFM can also streamline the processes of finding, scheduling, paying, and leaving feedback for external contractors.
Online Payments: CAFM makes it easy for managers to create digital invoices and pay third-party contractors through online payment portals.
Understanding Costs: The ability to record and review repair, maintenance, and upkeep costs, CAFM gives managers accurate information about where the funds are going and provides insight on ways to reduce wastage.
How Are CMMS Systems Used?
The main role of CMMS is to track facility maintenance work using features like:
Detailed Record Keeping
CMMS stores detailed records of labour resources, equipment history, and work costs.



Ensuring the Availability of Data
By making a wealth of analytical data instantly accessible, CMMS software gives maintenance staff detailed information they can use to allocate resources and make more informed facility management decisions.
Compliance Management
Most companies are legally obligated to maintain their facilities and equipment to a high standard. CMMS systems give managers the ability to substantiate compliance by ensuring equipment information is organised and accessible. Management can also see at a glance what work needs to be done to maintain compliance.




Contractor Management:
It's difficult enough to manage internal staff, but the issues are compounded when you add third-party contractors into the mix. CMMS systems make scheduling, managing, and paying external contractors a relatively painless affair.
Improve Results by Integrating CAFM and CMMS
You don't have to choose between a CAFM and a CMMS, because the two can work together to give you the best of both worlds. CAFM integrated with CMMS will provide in-depth insights into facility management, while CAFM will help your management team save time and money.
Let's have a look at how CAFM and CMMS can complement each other.
Consider a retail company with multiple locations across Australia that is spending too much time and money on managing its facilities – you might even know of one specifically. They know they need to streamline their repair and maintenance strategies. After integrating a CAFM system with a CMMS, they can now keep detailed records of equipment and assets in one convenient location.
The company can use the CAFM software component to determine maintenance and repair schedules. After entering all the relevant information, the software reveals that the air conditioning systems in five of their stores are outdated. They now have the ability to quickly locate qualified air conditioner services and schedule work orders for all five stores from one interface.
As work commences, the CMMS component of the software allows the company to schedule the work and monitor the progress, eliminating the need for the company to send a representative to watch over the work. The retailer avoids unnecessary fees by paying the contractors on time through an online payment portal as the work on each site is completed.
When CAFM and CMMS combine, facilities managers gain access to a powerful suite of tools providing them with the ability to handle every aspect of their management responsibilities. It just so happens that the Ticked Off mobile and desktop app is a perfect blend of CAFM and CMMS. If you would like to learn more about how you can streamline your facilities management, call Ticked Off now or Book a Demo here.