How CFOs can reduce risk with an intelligent, integrated maintenance platform
Reading Time: 6 min
Today's Chief Financial Officers (CFOs) are fundamentally different from the CFO of yesteryear.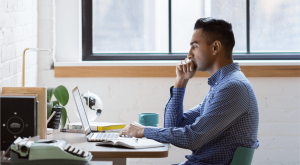 Today's Chief Financial Officers (CFOs) are fundamentally different from the CFO of yesteryear.
While executive teams are growing more focussed on growth, the CFO of today is increasingly responsible for driving the success of the organisation on top of maintaining a financially strong foundation that allows the growth engine to keep on turning over.
This change has shifted responsibilities, with the CFO now often responsible for managing the accountability and control structure for the support functions of the business; asset management and facilities & property services (repairs & maintenance). What robust tool is the average CFO's using to manage their teams, and make confident, informed decisions about their new responsibilities?
Email and Excel. Que the facepalm emoji.
If you're still relying on outdated excel spreadsheets, and lengthy email chains to manage your support teams, then you'll probably agree that maintaining and improving asset and facility performance is easier said than done.

Technology has evolved in supporting CFOs from merely managing costs and overseeing control and compliance, to empowering them to deliver data-driven insight, not only to report on historical data but, more importantly, to make informed forecasting on future performance.
We've started publishing customer case studies to share the experiences from other companies who have implemented Ticked Off in their teams, and decided to capture, in this post, six of these critical learnings so that all CFO's can increase their ROI across the business.
"Today's CFOs must break away from the number-cruncher stereotype and think of themselves as more of a strategic player in the company. CFOs today need to be creative, understand best practices, and know-how to create more value for the company."
Bill Tobia
Data-driven decision-making reduces inherent system inefficiencies
The domino effect from a CFO's decision is far-reaching. This why data-driven decision-making is crucial. Unfortunately, the mechanisms that most business leaders rely on is still an inefficient manual 'pulling' in data, through tools like excel, for monthly reporting.
Connecting the dots between on-site teams, contractors, and your head office support team will ensure that decisions are only made with all the relevant facts.
Have a single source of truth. Showing relevant data when making decisions will save money. SFG saved $210,00 per year in repair costs, by knowing when assets were the responsibility of landlords or covered under warranty.
Track the KPI's that matter the most to your business. Whether you're tracking costs or performance, you can identify the assets causing wasteful spend or inefficiencies
Implement a preventative maintenance program to increase asset lifespan.
Reduce wasted time on paperwork by digitally storing and tracking service reports, warranty information, and safety incidents.
Improve safety compliance with digital safety checklists that connect directly to work requests and corrective actions.
Maintain contractor compliance with tracking for all required licences, insurances, & registrations.
A single source of truth also reduces the risk of anything falling in the cracks between multiple tools. Not to mention the time (& money) saved swapping between single-use apps that don't talk to the rest of your team.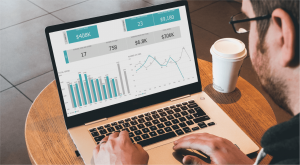 Centralised Enterprise Asset Management solution
Managing assets is more than just having a spreadsheet-based asset register and calling it a day. Connecting your assets to your maintenance platform gives your whole team access to critical information, live. Such as warranty information or the latest service report at the scan of a barcode – Access to the data you need, when and where you need it.
Barcode scanning ensures that everyone is talking about the same asset – particularly crucial when requesting repairs or conducting preventative maintenance.
Not all assets are created equal – track incident reports or repair requests against individual assets.
Stop spending money on repairs that should be warranty claims – when requesting work orders, immediately see whether the asset is covered under warranty or by a 3rd party/landlord agreement.
Set approval workflows and site limits, to ensure all relevant approvers are automatically alerted for significant works.
Live dashboards help to identify underperforming assets, or other financial waste and ensure that you can stay on top of every dollar across your entire portfolio of bricks and mortar facilities to improve return on asset investment.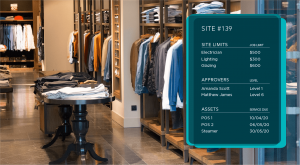 Growth through an efficient repairs process
When something goes wrong or a piece of equipment breaks, it could have a significant impact on the businesses ability to make sales.
An inefficient system for requesting, tracking, and managing work orders can cause wasted time tracking down contractors, or collating the 'right' information to tell them what's wrong. For Glassons, increasing the simplicity of completing work requests saved 2,500+ hours for their frontline sales team.
Ensure that contractors have all the information when requesting a repair, by sending a photo with every job request. They're the pro's and will be able to diagnose the problem better.
Set site limits so that urgent repairs get actioned quickly.
Set approval workflows to automate alerts all required approvers to reduce the delay in completing more serious works.
Especially if you're still building your contractor database, request competitive quotes before spending a cent. Ticked Off. One or two cheaper invoices might seem insignificant; however, the combined savings can have a substantial impact on profitability.
Say goodbye to the boxes of equipment manuals. Attach repair manuals, work orders, checklists, and other vital information to each asset in Ticked Off. Technicians scan the asset barcode to see all the essential information to complete the job at hand.
Use a simple tool that your teams will be able to request repairs, without the frustration. With Ticked Off, if you can book an Uber, you are ready.
Increasing the simplicity of completing work requests saved 2,500+ hours for the frontline sales team.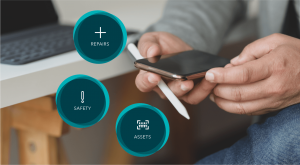 Quick & simple, performance-based contractor management
Whether you've outsourced your contractors, or using in-house technicians, use a consistent system that allows clear communication simple, pre-set, KPIs.
Build a database of reliable suppliers and assign them specific sites, regions, or brands. This makes it easy for your team to know whom to allocate work requests.
Configure rate cards for each based on job type, priority, or region to ensure there are no surprise invoices.
Monitor and manage time-on-site, SLA performance, and performance on every job with a simple star-rated feedback system.
Minimise major works by centrally managing quotes from multiple contractors.
Ensure that the right contractor for the job is called out, by ensuring that every work request includes photos for review before a contractor is sent on-site.
Once a job is complete, contractors can attach work orders, completion photos, or invoices to the work order for your review.
Have regular performance discussions with your suppliers based on real-data to ensure that everyone is focused on achieving the desired outcomes, together.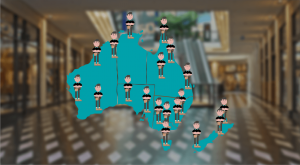 Increase asset performance, with preventative maintenance
Preventative, planned, or programmed. Whatever you call it, maintenance should not be an optional addition for your repairs & maintenance program. Research from Buildings suggests that using equipment until it breaks down costs up to 10x more than regular maintenance of the same equipment.
Schedule recurring maintenance into your calendar so that it can be planned ahead of schedule and assigned to a contractor.

Track and evaluate the effectiveness of your maintenance to gain visibility into how effectively your strategy is meeting needs on the frontline.

Forecast the costs of your support for the year ahead to ensure that your budget reflects your R+M priorities.
Monitor and manage spend and asset performance to identify areas of the business that would benefit from preventative maintenance.
"22% of the co-ordinators time each week would be spent obtaining basic job information."
Safety first
Effective facility & property management enhances safety in the workplace, which leads to happier, more productive staff. Ticked Off helps you to proactively manage risks in your workplace and manage safety incidents quickly and effectively.
Flag safety audits and incidents directly to your Safety Manager.
Ensure that all contractors are maintaining safety standards with pre-start safety checklists and site-specific safety conditions.
Identify hazards, action immediately by requesting repairs direct from any safety checklist.
Track safety issues with live reporting, from alert through to corrective actions completed.
Ditch the paperwork, and keep your entire team safe with checklists and incident reports that anyone can complete, straight from the Ticked Off app.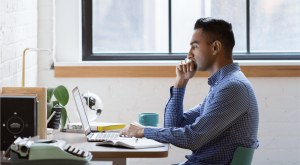 If you're not yet using a solution that brings your team together, then now is the time to invest. The most valuable learning to take away is to use a system that your team will actually use.
Using a platform like Ticked Off, you'll be able to combine your support functions, remove the inefficiencies and financial waste, and transform your team into a well-oiled machine.
So whether you're taking on these new responsibilities for the first time, or have managed facilities & property services teams for a while, we look forward to hearing how you've influenced change in your business.