What Are The Four Main Trends In Retail Facilities Management?
As more businesses make the digital transition, the demand for facilities management professionals with skills in operating advanced CMMS systems will continue to grow.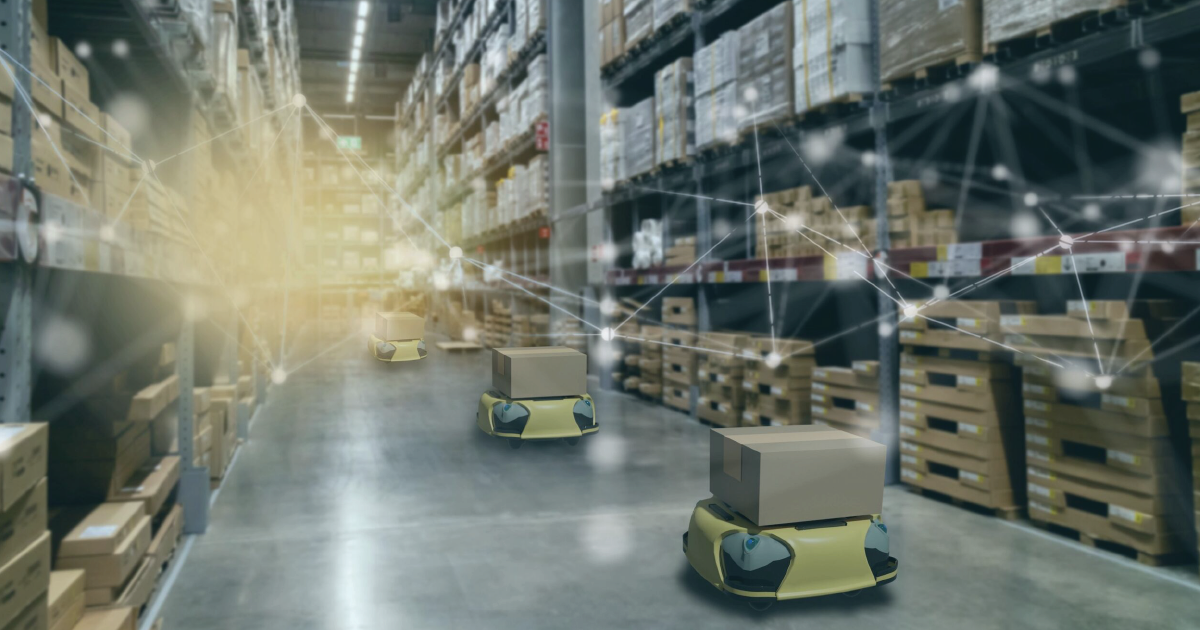 As more businesses make the digital transition, the demand for facilities management professionals with skills in operating advanced CMMS systems will continue to grow.
This article will discuss the latest trends in facilities management that you need to know about to stay ahead of the curve and maintain your company's competitive edge.
Increasing Reliance on Predictive Maintenance
While reactive maintenance is often the easiest strategy to reduce staffing requirements, it doesn't always work in a company's favour. Today's supply chain issues mean that predictive maintenance can improve your operational efficiency.
Predictive, or preventative maintenance benefits a business by:
Increasing the useful service life of assets.

Improve business continuity by minimising disruptions.

Increasing the workforce efficiency.

Improve financial control.
Planning work in advance can mitigate some of the issues faced by supply chains. Maintenance teams will have a significant advantage if they can predict what parts and materials they will need ahead of time.
Disposing of a broken asset, attempting to locate parts in global supply shortages, or waiting for deliveries that are on a slow boat from China can introduce costly delays. Predictive maintenance using CMMS systems can keep these instances to a minimum.
Escalators will keep running, lifts will be safer, and HVAC systems will become more reliable for the comfort and safety of workers and customers.
Increased Investment in Smart Technology
Digital technologies will have a major role to play in making facilities management teams more proactive in maintaining equipment. Management can track environmental conditions, facility usage, and equipment performance in real-time by connecting equipment to the IoT (Internet of Things).
More than 10 billion devices were connected to the IoT at the end of 2021, and this number is expected to grow to 25 billion by 2025. Smart technology helps facilities managers create energy-efficient, comfortable workplaces, and predict the future needs of buildings. A few examples showing how connected devices improve the workplace include:
Fire security.

Smart parking facilities.

More efficient energy delivery.
Couple the wealth of analytical data with practical scheduling, emerging AI, and high-visibility, and your company could have the next best thing to a crystal ball. Accurate data provides details about occupancy rates, visitor numbers, consumption patterns, and more.
Intelligent IoT sensors can sense when an area is in use and moderate the temperature, lighting, and heating accordingly.
Artificial intelligence can now predict when commercial areas experience greater volumes of traffic and can adjust energy use to maintain a comfortable environment for employees and their customers. Energy management software tracks energy usage in real-time, revealing strategies you can use to reduce your carbon footprint.
Analytical data provided by connected devices will also tie into predictive maintenance, as it can help improve component lifetimes and reduce the need for replacement parts.
Overall, the trend is to go digital with everything, starting with building and asset maintenance.
Increased Drive for Sustainable Facilities Management
While facilities management teams are responsible for the comfort and safety of workspaces, there is an increasing focus on how they are impacting on the environment.
Businesses are becoming more concerned about reducing their environmental footprint as climate change becomes a more urgent issue for the globe.
According to some reports, buildings consume 55% of the electricity we use, and 40% of the energy. It's also estimated that inefficiencies in energy systems account for around a 30% loss.
Most businesses could significantly reduce their energy costs and the impact they have on the environment through innovative systems that reduce waste and use more sustainable energy resources.
Monitoring technology that tracks energy usage in real time, more efficient HVAC systems, improving or updating insulation, and refurbishing buildings with the latest in renewable energy resources are all changes that could help facilities management rein in their energy costs.
Passive insulation will remain an essential component of increasing energy efficiency in buildings. However, active energy management solutions can pay for themselves in energy savings much faster. In some cases, the cost of investment is recouped in less than 5 years, compared to around 15 years for passive solutions like insulation.
Analytical Data Will Drive Decision Making
As businesses get more connected, the ability to analyse data in greater volumes will be essential to facilities management teams. Analytical data can show management teams how to do things better, faster, and more efficiently. Customer behaviours and shifting market trends will be easier to spot.
Facilities management is an important part of running a business, but it is often overlooked. Building maintenance, groundskeeping, and managing assets like elevators, escalators, and HVAC systems are essential to delivering a quality customer experience. There have been several developments in CMMS systems in recent years that can make your team more proactive and efficient.
Ticked Off delivers a CMMS that uses the latest in digital technology to keep management teams connected and working in tune with each other. Ensure your retail business can continue to deliver exceptional customer service by supporting your facilities management team with a comprehensive CMMS solution.