What does CMMS Software do?
Have you ever wondered how some organizations keep their maintenance operations running smoothly while others are caught in chaos? Well, it's all thanks to a clever piece of software called a Computerized Maintenance Management System, or CMMS system for short.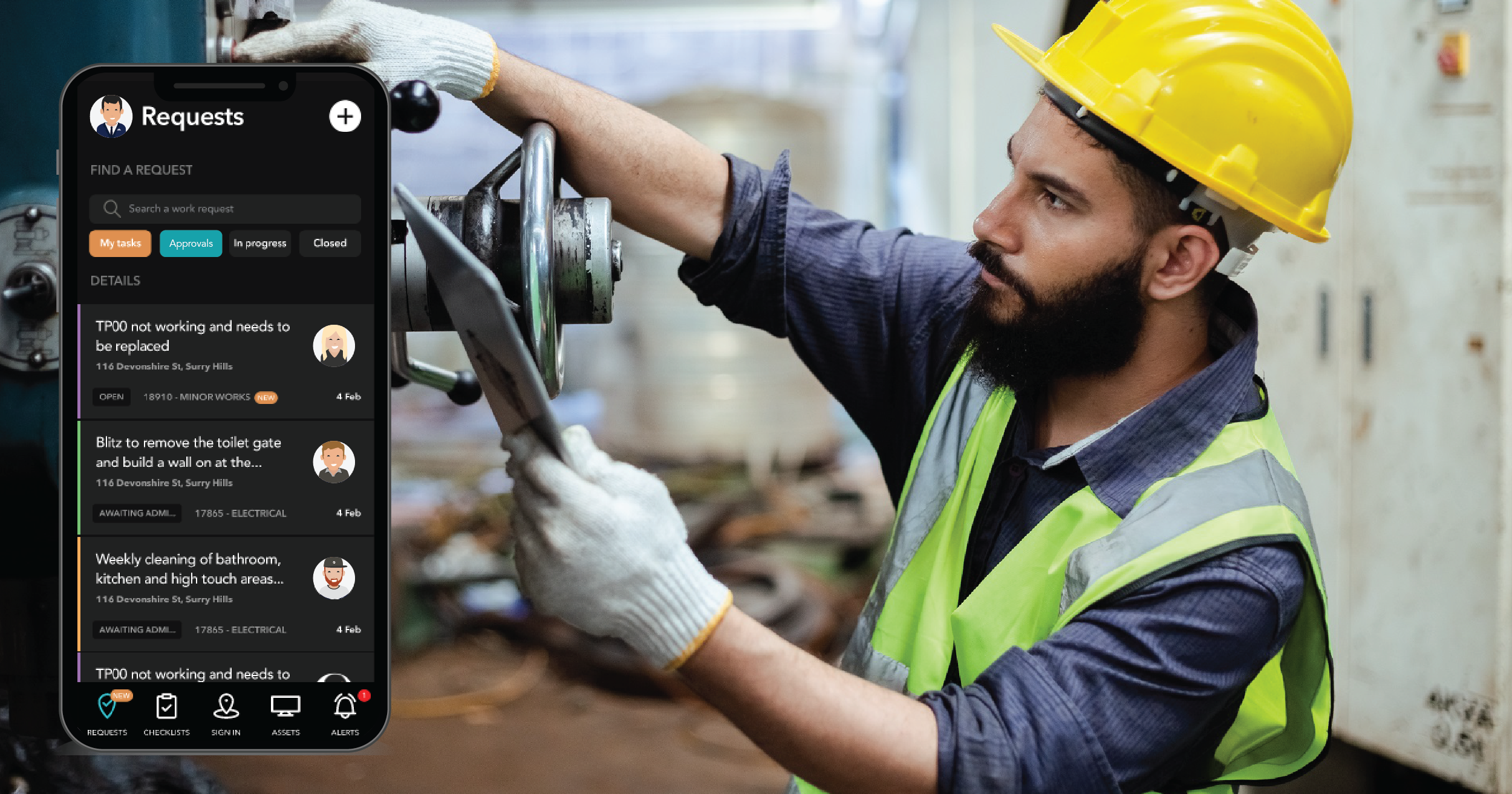 Have you ever wondered how some organizations keep their maintenance operations running smoothly while others are caught in chaos? Well, it's all thanks to a clever piece of software called a Computerized Maintenance Management System, or CMMS system for short.
This software solution helps organizations streamline their maintenance operations, optimize resources, and even cut costs. In this article, we'll examine the key features of a CMMS and how they can improve your organisation's efficiency.
Key Features of a CMMS
When you have all the bells and whistles of CMMS software at your fingertips, things can get a lot easier and a lot faster for the maintenance management team. Let's take a closer look at some of these essential features and how you could benefit.
Asset Management
Asset management is the bread and butter of a CMMS. This essential feature allows organizations to maintain a comprehensive database of all their assets both small and large, from the humble fire extinguisher and air conditioner to buildings and vehicles.
It keeps track of essential information like serial numbers, purchase dates, and maintenance history – all neatly organized in one place. No more digging through piles of paper or chasing down missing files!
Bonus: if you can get software to make this available on your phone at the tap of the screen, everyone enjoys more speed.
Preventative Maintenance
Businesses can quickly schedule regular maintenance tasks, ensuring every asset remains in excellent running condition. Similar to how taking your car for a routine tune-up and oil change, preventive maintenance keeps everything running smoothly and your customers happy. No more surprise breakdowns or costly repairs. Once the schedule is in the system, it's always there to remind the maintenance team or contractors what they should be working on next.
Work Order Management
Picture this: a maintenance request comes in, and suddenly, it's a mad scramble to figure out who should handle it, what needs to be done, and when it should be completed. Even in large organisations, this type of repairs and maintenance management is often par for the course.
It's this sort of chaos in the workplace that a CMMS system is tailor-made to eliminate.
Work order management streamlines the entire process, assigning tasks to the right personnel, setting deadlines, and even providing detailed instructions. It's like having a personal assistant for your maintenance team – only more efficient, never forgetful, and less likely to spill coffee on your keyboard.
Vetting Quality Suppliers
Shopping around for suppliers and maintenance services is like a box of chocolates; you never know what you are going to get. A good CMMS system can help you take care of this common roadblock by helping you fill your team with pre-qualified, insured, and vetted suppliers and service providers.
This way, you won't waste time with dodgy operators and learning the hard way that they can't do the job. Once you have each service on your books, the CMMS system makes re-hiring as simple as clicking a button. Of course, you can automate even this task and eliminate any chance of human error from creeping into your scheduling system.
Reporting and Analytics
Data is critical to all smooth operations, but it's difficult to analyse the important metrics when they are spread over dozens of spreadsheets or locked away in a filing cabinet. It's almost untrackable if it's through email or on one or more phone systems.
The reporting and analytics feature of a good CMMS takes your company's data and turns it into valuable insights that can help improve efficiency, reduce costs, and extend the life of your assets. It's almost like having a crystal ball that reveals the secrets of your maintenance world, but more accurately and with information that's actually useful.
Warranty Tracking
We've all experienced that cold feeling of dread when new machinery or fittings fail and we're left wondering where the warranty information is stored – it IS stored, right? Warranties can save your company from an expensive repair or replacement, but keeping track of all the details can be a real headache.
Fortunately, CMMS software makes tracking warranties easy. You can store all relevant warranty information, such as expiration dates and coverage details, right alongside your asset data so you can take advantage of a claim.
Will a CMMS Work for My Business?
It's an important question. Whether you're running a small family-owned shop or a sprawling multinational corporation, the answer is a resounding "yes" – a CMMS can work for your business.
Let's examine why:
Scalability:

CMMS solutions are designed to be flexible and scalable, meaning they can accommodate businesses of all shapes and sizes. As your business grows and evolves, a CMMS can adapt to your changing needs.

Customisation:

With a wide array of CMMS solutions available, you can choose one that aligns with your industry-specific requirements and preferences. Whether you need a simple, no-frills system or a more involved system to streamline your processes, just don't make the mistake of trying to fit an off-the-shelf solution into your unique workflows.

Efficiency boost:

No matter the size or nature of your business, a CMMS can help streamline your maintenance operations, saving you time and resources.
So, a CMMS can indeed work for your business, helping you keep your assets in great condition, your maintenance operations running with minimal issues, and your customers and staff happy.
What is the Best CMMS Software?
Selecting the best CMMS software will depend on preference and the unique needs of your business. That being said, there are some key factors that you should consider when searching for the best CMMS solution for your business.
Simple to Learn, Easy to Master
A user-friendly CMMS can make all the difference to your teams and contractors, especially when it comes to getting your team on board and making the most of the system. Look for a solution that's intuitive, easy to navigate, and offers a gentle learning curve. After all, nobody wants to spend hours trying to decipher a complicated interface.
Mobility and Access from Mobile Devices
In today's fast-paced world, being able to access your CMMS on the go is a game-changer. A CMMS that offers mobile compatibility allows your team to stay connected and access critical information from anywhere, at any time. Whether you're in the field, on the factory floor, in a busy shop, or working remotely, a mobile-friendly CMMS ensures all parties are always in the loop.
Reliable, Knowledgeable Customer Support
Look for a provider that offers quick response times, and multiple communication channels to ensure you always have the help you need when you need it.
Ticked Off CMMS Software: A Winning Choice
Ticked Off CMMS software stands out as an excellent choice for many organisations. With its user-friendly interface, mobile-first and deceptively powerful functionality, and outstanding customer support, Ticked Off provides a comprehensive solution that meets the unique needs of a wide range of businesses. So, if you're looking for a CMMS system that ticks all the boxes, Ticked Off could be the perfect match for your organisation. Call or email now to find out more.