9-Point Checklist To Identify The Best Maintenance Management Software
It is time to automate and streamline your maintenance operations with software if it takes longer to manage processes using your outdated management tools and Excel spreadsheets than it does to restore broken equipment, or, if you've realised you need more control than you currently have.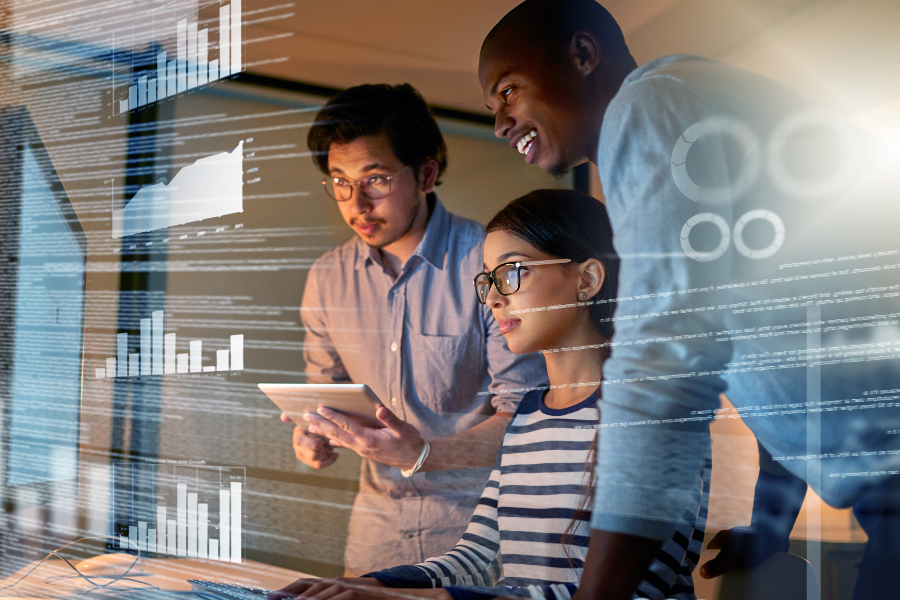 It is time to automate and streamline your maintenance operations with software if it takes longer to manage processes using your outdated management tools and Excel spreadsheets than it does to restore broken equipment, or, if you've realised you need more control than you currently have.
One of the most important signs that an organization's maintenance programme is working effectively is when it makes full use of maintenance management software.
It's possible that a computerised maintenance management system is the solution (CMMS). This guide will assist you in selecting a new maintenance management system (CMMS) or in locating a replacement for the CMMS that you are already using.
In order to choose the best CMMS software to provide your organisation with an edge over the other businesses in your industry, here are some questions that will help you.
1) What problems do we hope a CMMS will solve?
Before you can choose the right maintenance software, you need to quickly review your master internal process document and identify your internal pain points. If you don't have one, or it's not documented, stop reading this right now and make an enquiry with us because either your stress levels are off the charts or you're just flushing money away – or both.
If you do have your process mapped out, get the key members of your project management team and technicians together to document any processes you want to automate. This will help you figure out where your current workflow isn't working well, organise the assets in your maintenance plan, and rank the most important features that your new CMMS should have.
As you're reviewing your process, ask yourself a few important questions about each workflow to help you figure out if it's working for you or if it needs to be changed.
How fast do you take care of maintenance requests and problems?

How do you schedule tasks for preventive maintenance and predictive maintenance right now (and are these being kept with 99.9% accuracy)?

Who is in charge of keeping track of equipment and when it needs to be fixed (is there automated accountability built into your process)?

How much overtime or emergency work is being carried out (and why is it happening)?

Do you have a clear idea of how much maintenance costs right now (at a glance)?

What are some common problems that technicians have with every workflow?
Keep it actionable. If your problems have clear numbers, it will be easier to see how much you've improved and where the biggest deficits are.
2) Does it have everything we want?
It is important to find CMMS features that meet all of your maintenance needs. If a piece of maintenance software doesn't have all the features you need, or can't be customised to your specific workflows, you should save yourself some time and look at other options.
Some important things to look for in a CMMS are:
Enterprise asset management (EAM).

Preventive maintenance automation.

Work order management, authorisations and permissions.

Asset maintenance jobs that were done in the past.

Portal for work requests.
Aside from getting in touch with the providers themselves, CMMS reviews are also helpful. If there are important functions that you use a lot, it is generally worth your time to work with the vendor to see how it works in the field. This usually means getting a demo.
3) Is it in the cloud or on-site?
A big decision is whether to use the cloud or keep things on-site. It can have a big effect on the total cost of implementation, how fast updates and bug fixes happen, and other important things. Both have their good points.
A few fast facts about cloud-based CMMS:
Less money upfront.

Doesn't need any special equipment.

Doesn't need much or any help from your IT department.

Onboarding is quick and simple.

Software updates are simple, immediate and value is added quickly.
CMMS solutions that are installed on-site:
It may be easier for your company to meet regulatory requirements for data security.

When software is updated less often, users have more time to get used to one version (but there are often long wait times to fix software bugs).

When companies add new features or fix bugs, they often have to pay more for their version to be customisable.
4) Is it easy to keep track of repairs and how much inventory is used?
For the maintenance department to run smoothly, it's important to keep track of work orders and inventory well. When you streamline maintenance tasks and spare parts inventory, it becomes much easier to manage equipment maintenance, and facility maintenance, reduce downtime and protect the company's bottom line.
5) Is it easy (or hard) to set up new maintenance work?
One of the most asked-for features of a CMMS is the ability to schedule maintenance. If you want your maintenance department to work well and your operating costs to be as low as possible, you need to be able to easily schedule and keep track of routine maintenance work.
For one-off jobs, this means point and click with your phone using a seamless app.
Try out your potential CMMS providers to make sure that scheduling preventive maintenance is easy to use. How easy is it to see what open work orders there are? Templates can be made so that instructions for routine work are clear, detailed, and always the same.
6) Is it mobile-compatible?
When you use mobile maintenance software, you can track all maintenance activities in real-time while your technicians are out in the field.
Make sure that your CMMS provider has an app that works well and is easy to use on both iOS and Android. If the app is hard to use or has a bad user interface, you will lose the benefits of a CMMS quickly as it is rejected by staff.
Managers can check on open work or move it to make room for new work requests or tickets from anywhere with a mobile device.
7) How does the pricing system work?
Nothing is worse than finding out that a product has hidden costs. Always make sure you know the price upfront, including any add-on features, scaling costs, warranties, feature upgrades, implementation consultation, and ongoing support fees.
Here are some important questions to ask your vendor to get a clear picture of how much the software will cost in total.
Is your solution for managing maintenance billed monthly, quarterly, yearly, or all at once?

Are there extra fees for each user?

Is there a single price for a set of features or can you only pay for the ones you want?

Does the price include customer service and training, or are there different levels with different fees?
8) Can your business grow with the software?
You will want your CMMS to be able to grow with your business and its needs to be flexible enough to change, whether you are adding technician users, features, or a bigger module add-on.
Now is a good time to think about how easy and fun it is to use the maintenance systems you are looking into. If the CMMS you're looking at isn't very easy to use right out of the box, things will only get harder if you want to track more assets or manage a bigger maintenance team. If it's not fun (at least on some level), then it won't be adopted by the team.
9) What kinds of reports can be made with the help of the system?
It is important that the system you choose can quickly and easily give you all the reports you need. Here are some reports that can help you answer some of the questions your management team will ask:
Has the right work been done to keep it in good shape?

How current is the report, is it close to real-time?

How long does it usually take me to fix something and how long does it usually last before it breaks?

Where does the time of my maintenance team go?

Last month, how many parts were used, and how much did it cost?
Look for a system that lets you change the reports so they fit the KPIs of your company. The best thing would be if you could get these reports with just a few clicks.
If you've found this helpful, then let's book a time to show you the power of the Ticked Off App and you can see how well it Ticks Off all the boxes.
BOOK A DEMO NOW