How To Choose Asset Maintenance Management Software
Businesses tend to ignore or avoid investment in asset management software until something goes wrong. As a result, common business issues arise such as inefficient operations, difficulty managing schedules, unplanned equipment breakdowns, and loss of visibility.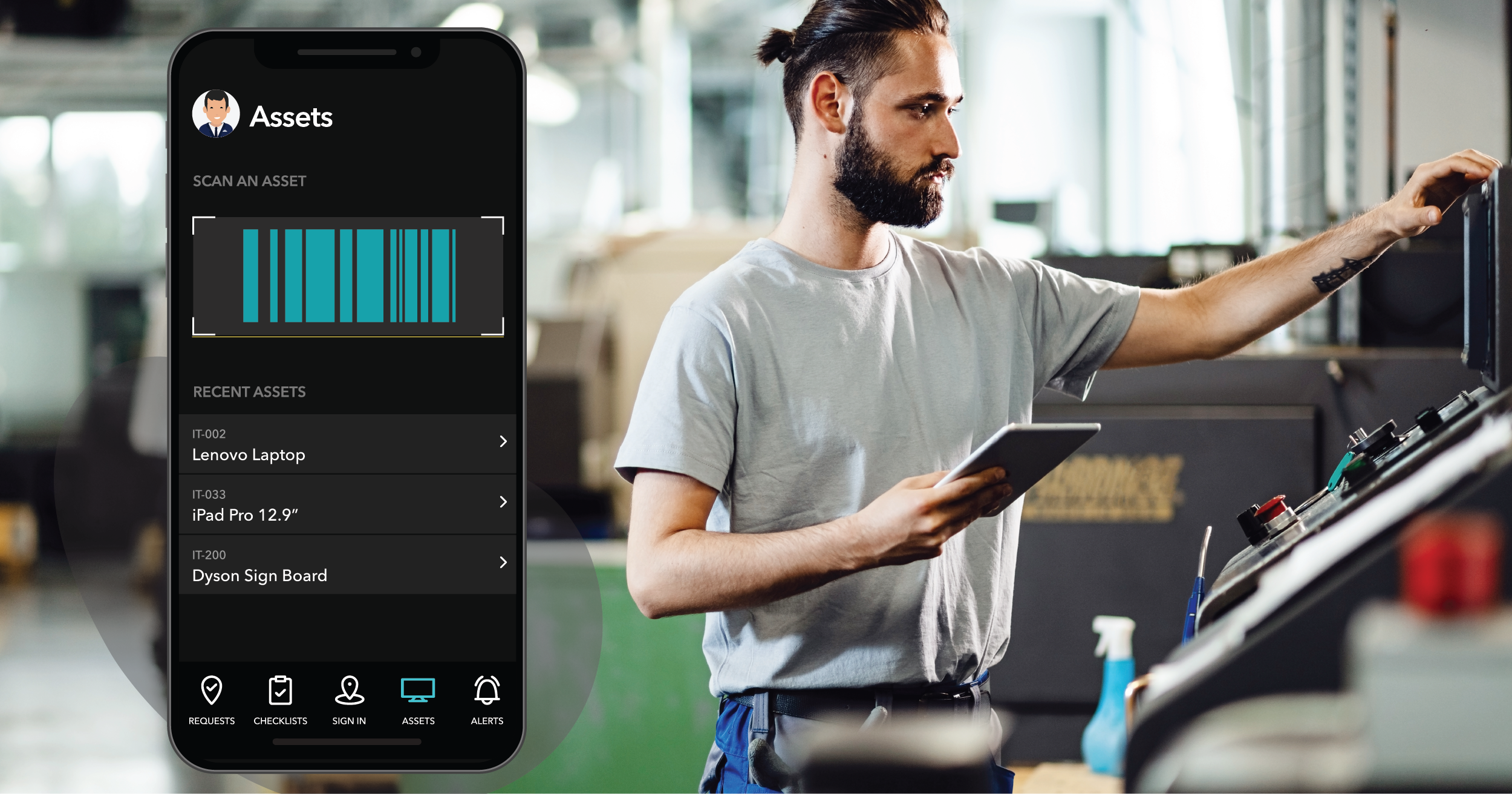 These common issues cause operations to be delayed, extra expenses to be incurred, and eventual business loss due to customer frustrations.
Picking the appropriate asset management software is crucial.
Tips For Choosing The Best Asset Maintenance Management Software
Choosing the best asset maintenance management software becomes challenging when there are an abundance of options on the market.
Here are some crucial recommendations to keep in mind when purchasing asset maintenance management software:
Expectations And Objectives
What you intend to achieve with your asset maintenance management system must be perfectly clear. It's usually preferable to schedule meetings with your team, IT specialists, etc. and create a list of every short-term and long-term goal, first by brainstorming, then prioritising these goals.
Take advice from several seasoned businesses (aka investigate competitors) in the market if you require outside inspiration with this approach.
Understanding the Asset Lifecycle
Understanding the lifecycle of your organization's assets and HR software, both tangible and intangible, is the first and most crucial step to take before choosing asset maintenance management software.
Select a system that enables your department or person in charge of managing the maintenance resources across the organisation to have access in real time.
The system you use should serve as an effective means of communication for all parties involved, including customers, executive and other stakeholders.
Select the Option that is Easy to Use
You should always choose the software that is most simple and easy to use and requires minimal training. Your teams should have training available from your software vendor so that they can use the service with ease.
It's a bonus if your maintenance contractors love using the software because it makes their life easier rather than muddling through complicated instructions to get basic tasks done.
Additionally, support following the software's implementation is instrumental to its success.
Make sure the user interface is super simple to understand, navigate and action – anything else will inevitably result in poor adoption from key staff.
Integrated Asset Maintenance Tracking And Contractor Management
A good asset maintenance management system should provide a 360-degree view of the assets in your business including when they are due for scheduled maintenance, allow easy assignment of tasks, and almost real-time reporting of activity around assets such as when a contractor is onsite.
You can make better decisions regarding your assets and reduce management time by using the data that is tracked around your asset management.
Ensure Data Security
Over time, asset information is gathered by asset maintenance management software. This includes details like when your assets were purchased and when maintenance is required, licensee records, warranty agreements, insurance information, maintenance timelines and more.
It is crucial to protect all of this data from viruses, hacking, and other online threats. You must make sure the software has robust security layers and security measures. To prevent anyone from having the power to view all data, the software must have customisable permissions and access features and be built on highly secure servers.
Take the Detailed Demo
Due diligence increases your chances dramatically of choosing the right asset and maintenance management software. If a detailed demonstration is offered, take it. Evaluate the software's workflow features and usability options. Review these in light of the people who will use the program and request that management participates in the decision-making process to gain buy-in.
Ask the representative conducting the demo the tough questions around how features compare to other options in the market, what major benefits are usually realised from their software, and how flexible and customisable the platform is.
IMPORTANT: when you are evaluating price and features, ensure that the actual value is provided in saved time, money, rework in a genuine "apples for apples" comparison.
Judging on price instead of value usually ends up with a lot of hidden costs later and a much less valuable situation overall.
Technical Assistance
Check to see if the software vendor providing the asset maintenance management software offers a variety of technical support options, including phone help, online web chat, a ticket-based system, social networks or chat, or other options.
Make sure the software you select has a courteous, knowledgeable back-end technical support team that can quickly and effectively address your questions and issues.
Invest heavily in cloud-based software
The use of cloud-enabled software enables you and your team to use the application on-demand.
This drives productivity because staff and contractors won't be restricted to desktop use, which usually leads to hated paperwork onsite and tiresome, error-prone manual reporting, and they may arrange equipment maintenance on the spot if they discover any problems – with appropriate approvals.
Managers can easily alter work order priority while they are away from their desks to ensure that productive work is delivered. Additionally, because you constantly have access to knowledge, you can make wise selections based on actual data while mobile.
Remember that a big benefit of cloud software is that app provider also includes data security in their services.
Involve the Users
During the search, shortlisting, and software demo processes, it is crucial to include all software users. The best people to determine whether the software will satisfy all the requirements are those who use the software.
Adoption of the software by users is essential for proper asset management.
Price and Discounts
Compare the costs of various asset maintenance management software packages and learn what is and is not included in each one. Identify any hidden fees.
On your purchase, some asset maintenance management providers will provide you with a discount but be wary because "cheaper is not always better." Initially, attractive discounts can lead to large costs later due to missing services or being de-prioritized in support queues.
All asset-intensive firms need asset maintenance management software, but choosing the proper application that is tailored to your needs can be a game-changer when your goals are to control your maintenance activities.
It goes without saying that tailoring software to your exact requirements will pay dividends further down the road in the form of reduced management time, reduced costs, better control and accurate decision-making.
If you would like to evaluate the Ticked Off App to assist in controlling, managing, and creating visibility into your asset management process, you can Book a Demo here.