Learn How to Clamp Down on Growing Maintenance Costs in Industry
Repairs and maintenance (R&M) is a line on the standard P&L that is often ignored. It is often barely looked at, written off as a loss, and then forgotten until the next month.
Most of the time, this line of business costs much more than it should.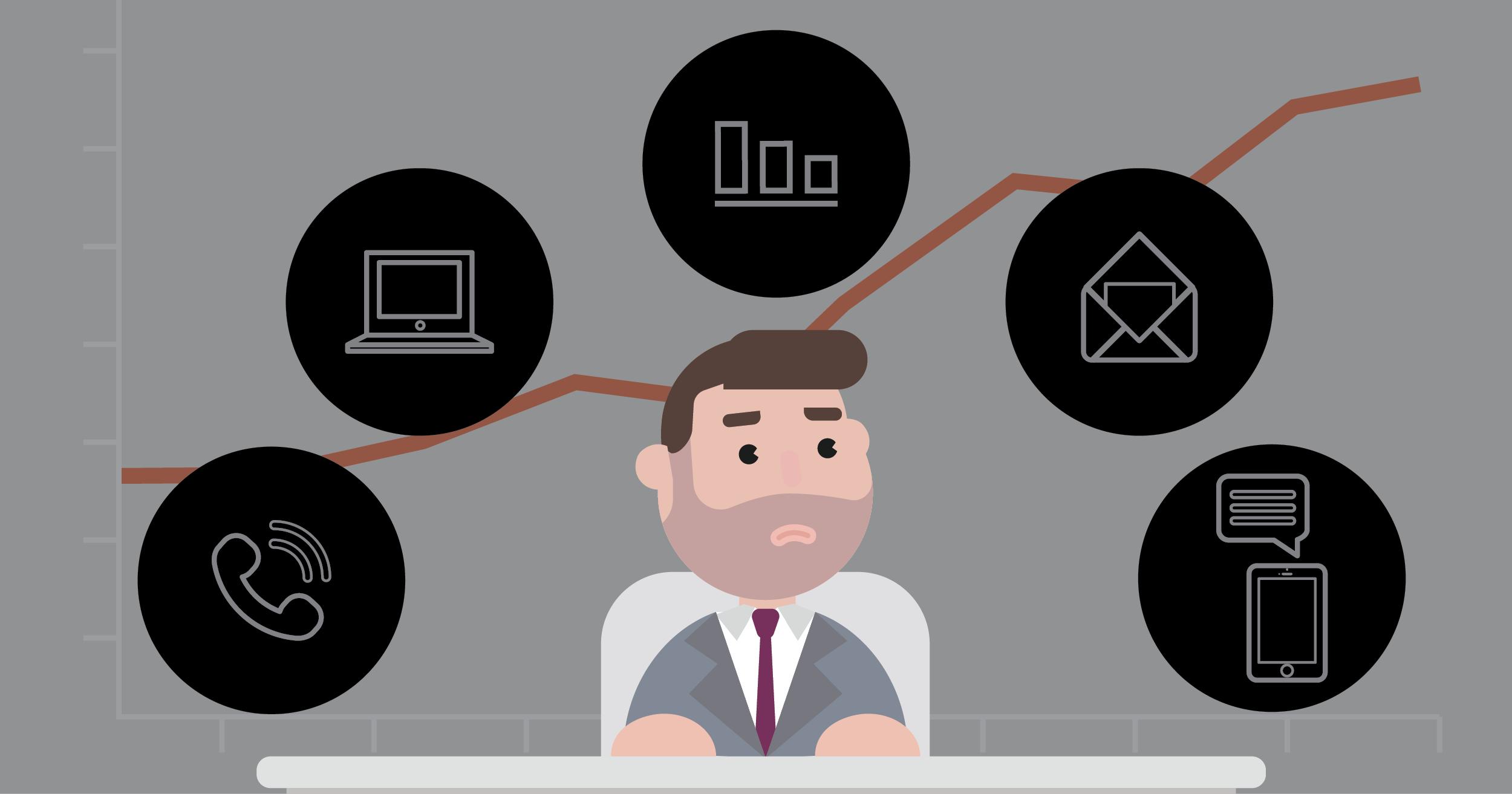 Repairs and maintenance (R&M) is a line on the standard P&L that is often ignored. It is often barely looked at, written off as a loss, and then forgotten until the next month.
Most of the time, this line of business costs much more than it should.
Cost-cutting is important, and increasing efficiency is always a good thing. A game-changer is also having a system like Ticked Off automate 85% of workflows. And who isn't interested in saving money, but Ticked Off is a lot more than just a way to keep things running smoothly.
We talk about keeping things simple, making them smart, and putting them all together at the office. Together, all of Ticked Off's features make it a very powerful tool that can be used for maintenance and to connect other parts of a business to get stuff done.
Many businesses have problems because they use a lot of different channels to try to get things done, but they don't get very far. They:
Use spreadsheets, emails, and Whatsapp to keep track of information, but don't stick to just one system. This makes it hard to keep track of anything and report on it.

They don't have the right systems or structures in place to handle work in a consistent way. The most attention goes to the person who yells the loudest.

They rely on people who aren't reliable and can't (or won't) make promises to get things done.

Don't have a way to track, manage, or report on whether someone is doing a good job or not, other than going with their gut.
There is no easy way using multiple systems to keep people up to date besides sending emails, making phone calls, etc. Nobody knows what's going on.
Safety is important for every business, but the person in charge of managing risks for a business is often not in touch with the person in charge of running the business, managing contractors, etc. Ticked Off makes sure that whoever uses it can only work in a safe and acceptable way by automating the most important tasks.
Without systems, a lot of work has to be done by hand, like calling to see if someone showed up, with ongoing and tiresome follow-ups.
Ticked Off is a Software as a Service (SaaS) that helps businesses lower their costs for building and asset maintenance.
We provide the software and app to manage building maintenance well and keep all contractors, staff, reporting personnel (who report problems that need to be fixed), and everyone else involved in the maintenance process on the same page about deadlines, upcoming work, and how to manage and report.
Option 1: Using the SaaS Software
A sophisticated SaaS software platform is a solution for any job, problem, or department. Ticked Off is a strong platform that improves businesses from the bottom up. It lets businesses combine solutions and is delivered through a professional, easy-to-use mobile app and desktop web platform. A flexible engine that makes it possible to automate and involve stakeholders in complex company-wide processes.
What it offers:
Communication in one place – a single source of truth
Communication between contractors can cause stress and make people less productive. Ticked Off makes sure that everyone is on the same page, automatically. This means that you and your staff can talk less and do more.
Fully adaptable to your needs
Every business has its own ways of doing things and its own unique quirks. You can change how automation, rules, and approval work in Ticked Off to fit your workflows and preferences. Cut down on what you put in and increase what you get out.
Powerful data
Without good data, it's hard to make decisions. Ticked Off does more than just collect and organise your data; it also makes sense of it. It gives you insights that you can use to improve processes, make your business more efficient, and save money across the board.
Excellent user experience
For software to work well, it needs to be interesting and most importantly, your staff and contractors need to love it. Ticked Off puts the user ahead of everything else. Giving users experiences that are clean, simple, and well-integrated increases their engagement and effectiveness.
Option 2: Using Saas Software and a Managed Service
To manage maintenance and repairs well, you need to have good systems and the right skills. The managed service from Ticked Off gives you both. Using the best-automated tech, along with knowledge of the industry and qualified suppliers. Make sure that all of your needs are met, from scheduled maintenance that keeps being missed to taps that leak.
What it offers:
Minimum input, maximum output
The managed maintenance service from Ticked Off requires little work from you. Get time and money out of the way so you can put them where your business needs them most to grow.
Transparency in operations
Even if you are not part of a project, you still want to know how it is going. At every step, from getting the resources to completing the paperwork, Ticked Off gives you full visibility. This makes it easy to check in and out of each project.
A tried and true network of suppliers
Obtaining resources for your business from outside sources can be risky. Ticked Off has a well-established list of suppliers for every job and (almost) every place. Make sure you're safe whenever a new supplier comes to your site.
Critical decision-making
Without good data, you can't make decisions, in real-time, that are based on facts. You can't see which contractors are late, which are always on time and all the project-success information that make it easy to be profitable. Ticked Off organises your data and provides the insights that immediately give you control of your maintenance and operations.
Conclusion
Business is tough already and having to worry about repairs and maintenance only makes it tougher. Blown lights, loose fittings, missed schedules, machine breakdowns, or whatever today's problem is reflects poorly on your brand, culture and business. It can be a real-time waster, but now there's a simple solution to it all, Ticked Off. Simply make a request with a picture of the problem that request can be approved in accordance with set rates and custom conditions. The job is assigned to one of our certified trades people and a time is scheduled for the repairs.
Once the work is finished, you receive pictures of the finished job. Everyone who worked on the project, and you, can give feedback to each other. With Ticked Off, repairs are done right, done by professionals and even better because it saves a lot of money because it is managed tightly.
Get access to the management platform, and plug in your existing employees, contractors and other teams to keep maintenance organised through approvals, notifications, feedback, photos, and deadline management.
To get started, Book A Demo now.