Streamlining Asset Management:The Benefits of Centralised Systems
Your customers expect the same experience at all of your brand's outlets and locations, but your reputation and sales will suffer if your business fails to deliver on its promises.
Achieving consistency is more challenging in brands distributed across multiple channels, but that doesn't make it any less critical.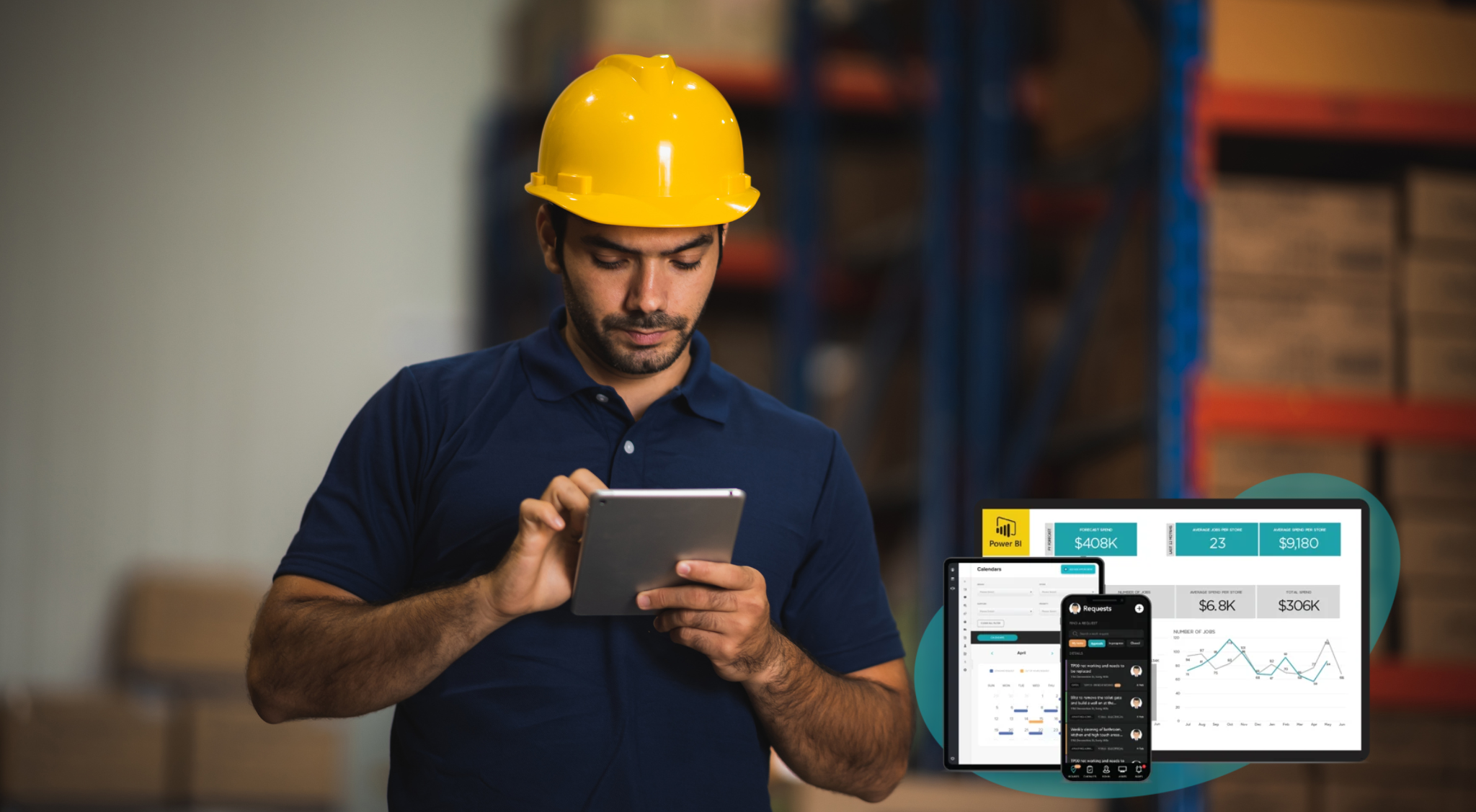 Your customers expect the same experience at all of your brand's outlets and locations, but your reputation and sales will suffer if your business fails to deliver on its promises.

Achieving consistency is more challenging in brands distributed across multiple channels, but that doesn't make it any less critical. Every customer will trust your business to provide the same level of service, regardless of location.

How can facilities managers ensure that every outlet operates at the level their customers expect? One solution is to streamline asset management through centralised systems like Ticked Off's Managed Services.
What is a Centralised System in Facilities Management?
Facilities management refers to the general maintenance, upkeep, and safety of the machinery, equipment, and facilities used to run a business.
Centralised facilities management is the integration of digital tools that help organise and track all asset management functions from a single platform. In the case of Ticked Off, the central platform includes managed services attached to a nationwide network of contractors integrated into an app that connects every aspect of facilities management.
What are the Benefits of a Centralised System?

Analytical Insight
A management strategy often recommended to facilities managers is to record as much information as possible, a straightforward task when you have the correct application.
Data that can improve analytical insights includes manufacturer details, serial numbers, warranty information, and emergency repairs for all assets and equipment.
Recording all your facilities management activities creates a wealth of analytical data your management team can use to their advantage. Data-based decisions will significantly enhance your preventive maintenance strategies because you eliminate guesswork.
Unlike reactive maintenance, where equipment only gets attention when it fails, sometimes catastrophically, a proactive management strategy prevents downtime, improves safety, and can even help you recognise potential hazards before they occur.

Strategic Planning
A deep understanding of the assets in your organisation will help you plan and organise to ensure their optimal use.
An analysis of the current and future state of the assets, life cycle, and performance will identify risks and present opportunities for improving efficiencies. Regular asset performance assessment is vital to optimisation but is difficult to do with traditional manual systems.
The Ticked Off app delivers several features that will improve your strategic planning opportunities, including making and approving requests in seconds, creating customised reports, and recording a full history of work reports, maintenance requests, and warranties in one location.
Operational Efficiency
A centralised system improves communication so you can run your business as efficiently as possible while maximising available resources.
Poor communication introduces delays, backlogs, and mistakes. These issues become more pronounced when your business relies on outsourced contractors to service outlets nationwide.
Ticked Off creates seamless and instant communication across the platform and across teams. Contractors will never miss a scheduled service, and your team will always stay abreast of all maintenance activities.
The app is designed to work on all devices through web browsers and mobile apps, so every team member is just a mouse or finger tap away from accessing critical information.
Automating Administration Tasks
Relying on outdated manual systems for administration tasks makes your facilities vulnerable to errors. Spreadsheets can be lost, deleted, or corrupted, and physical filing systems are routinely mismanaged.
When introducing Ticked Off into your workflow, you eliminate many of these bottlenecks because all your record-keeping is performed through a single interface. You have 24/7 access to all your data, and PowerBi reporting keeps you in the loop on spending and performance according to retail industry averages.
Enforcing Regulations and Compliance
A key responsibility of facilities managers is to ensure all maintenance, systems, and machinery are up to code and compliant with regulations. It's challenging when you manage multiple outlets or locations separated by hundreds of miles.
Ensuring compliance is critical to providing a safe and comfortable customer experience, building trust, promoting stakeholder confidence, and protecting your company against litigation and fines.
The extra clarity that Ticked Off provides makes dealing with compliance issues a breeze. A QR visitor/contractor sign-in process ensures every contractor is tracked to a specific job, with the app handling all the tracking and reporting and storing all critical information where it's easy to access when required.
Contractors can quickly verify the work is completed to the required standard through an included e-checklist and photo verification of completed work.
Any challenges to your company's state of compliance can be quickly rectified via the app. Facilities managers are no longer required to sift through years of paperwork orders or track lost work requests because all this information is available from their tablet or smartphone.
Save Money
All of the above features of a centralised asset management system will benefit your bottom line. Your business will reduce wastage, eliminate scheduling errors, and increase the life of its equipment and assets through preventive maintenance.
On average, a business can save up to 18% on annual maintenance costs simply by introducing more effective preventive maintenance measures.

Tracking all this information may seem overwhelming to a facilities manager with a lot on their plate, but it's a matter of using the right tool for the job. Book a Demo of Ticked Off's app and managed services to learn more about how integrating a centralised facilities management platform into your workflow will improve the performance of every asset in your organisation.